Maybe you're ready for a living room refresh, or you're moving into a new home and wanting to redesign your spaces; in either scenario, you'll have to make a lot of decisions around matching and clashing items. Will you have one color stain throughout the room, or can you mix and match woods? Will all finishes be the same, or will you include a variety of metals? Can you mix in rattan, wicker, or other vintage pieces, or will that look funny with modern lighting? Here are just a few tips and tricks around when to match (or not!) while designing.
FURNITURE SETS
Ten years ago, the average person owned a matching furniture set: a three person couch, two person loveseat, and a single chair or two. Each piece had the same fabric and pattern, and sometimes even came with similarly style end tables and coffee table. These days, matching furniture sets are still available, but we are fans of mixing and matching furniture. Choose a comfy sofa in a neutral color and add two colorful or patterned accent chairs to add some flare to a room. Another big trend right now is pairing a colorful sofa, often velvet fabric, with matching vintage accent chairs. What joy and life color can bring to a room! Here are a few examples of mismatched furniture sets.
METAL FINISHES
Clients often ask, or even question, this next piece of advice: it's okay to mix metals and finishes! We don't want you to go too wild with variety, but it is okay to have two or three different finishes in a room. Try to mix warm finishes with cool finishes and avoid putting two similar tones together such as chrome and brushed nickel. The great news is you can pair black with any finish! Here are a few examples of mixed metals in kitchens and bathrooms.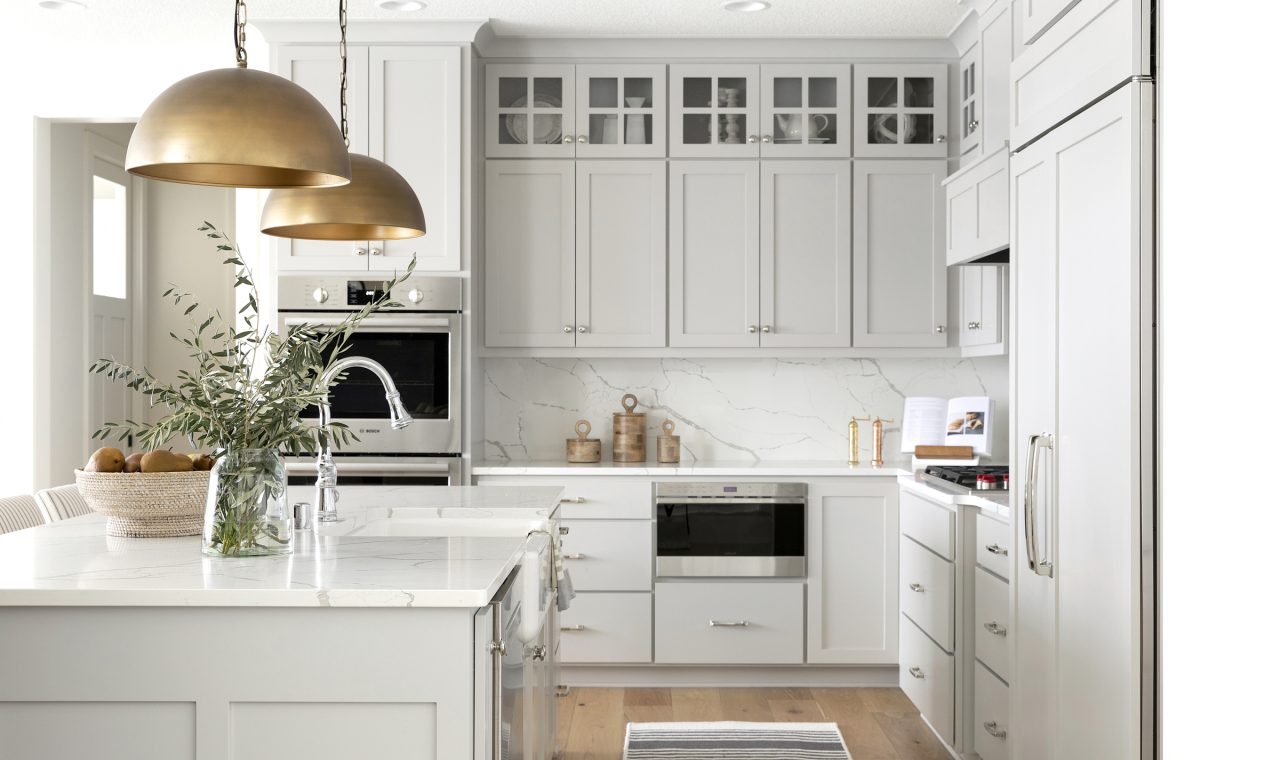 WOOD TONES
You're probably starting to notice a theme to this post – it's okay to mix and match when designing your home! The same goes for wood tones, it's okay to have a little variety in your design! With wood, it can be helpful to have one main wood tone, perhaps the hardwood flooring or color of trim, and add an additional accent or two with a different tone. When matching wood tones, try to have grain patterns look similar, or match the finishes – glossy with glossy, rustic with rustic, matte with matte, etc. With wood, you also want to match warm and cool tones if the colors are very similar, or go for a large contrast in tone, almost opposites in color. Here are a few examples to bring these ideas to life:
Mixing and matching in design provides interest and warmth when done well. If the process of choosing feels overwhelming, we're always here to help with our interior and re-design services!
Guest Blogger: Katya Larsen, Stager, A Home Revival