When I was growing up, every season my mom would put away décor and bring out fresh, new items to match the next season. She had seasonally appropriate décor, holiday décor, and as the Catholics say, décor for "ordinary time." Naturally, as I grew older and had my own dorm room, then apartments, then home, I, too, invested in various sets of home goods to match the season. I'm curious, is this something you do in your home? Is this a tradition you grew up experiencing?
Until recently, I just assumed that every home changed décor, you know, six to eight times a year! This fall, I was with a group of women when one of them mentioned how she loves my habit of matching my home furnishings to the season. I was shocked! They revealed that I am the only person they know who has seasonal décor other than Christmas and maybe a few pumpkins in the fall. They love it and wanted to know how they could incorporate seasons into their design, too!
Our last post gave ideas on transitioning to fall with scent, texture and color. This post will focus on components of our home that we can switch out more easily and cost effectively each season.
Bedding
Here is Minnesota, switching out bedding seasonally makes sense functionally with the drastic weather changes, and its also loads of fun! In spring and summer, use light linens, cotton sheets, and throws. In the fall and winter, transition to cozy flannels, feather duvets, and add quilts and throws for extra warmth and comfort! This set from Crate and Barrel, with it's dark colors and layered linens, is perfect for the transition to fall and winter.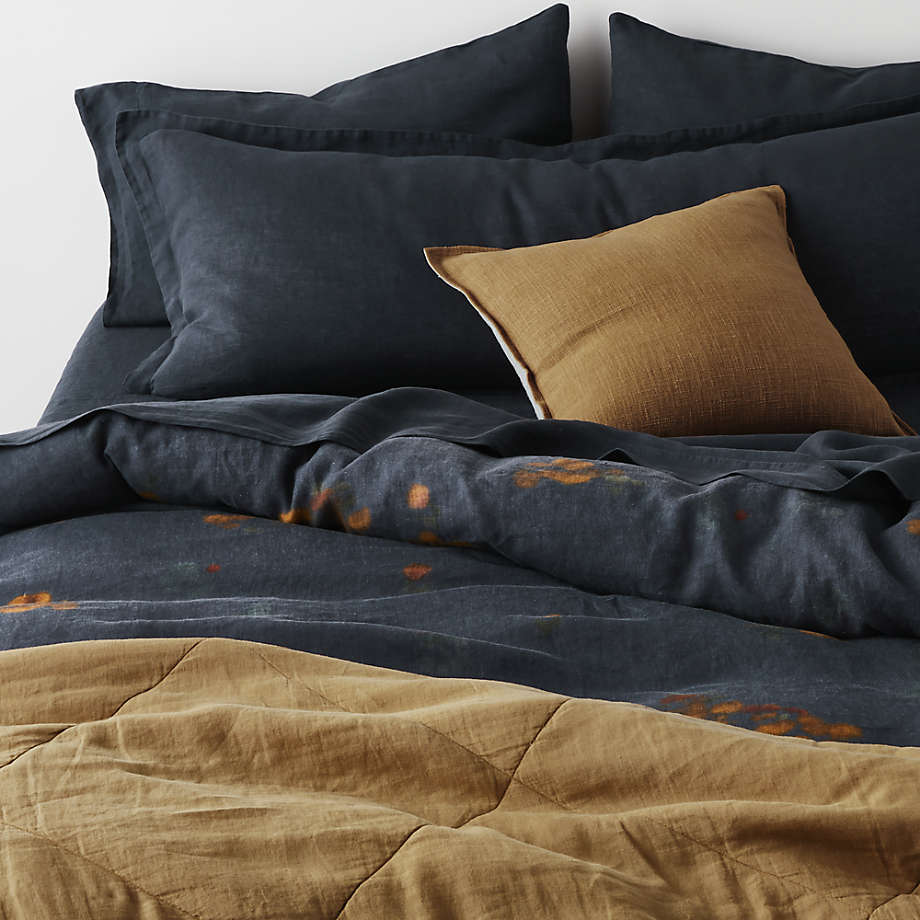 Throw Pillows + Blankets
Throw pillows and blankets are a fantastic way to add pops of color to a room, and have the choice to quickly remove it just as easily! Toss a blanket on the corner of your bed or over the arm of your couch for a new look. West Elm has an beautiful, knit, weighted blanket in fun colors for every season!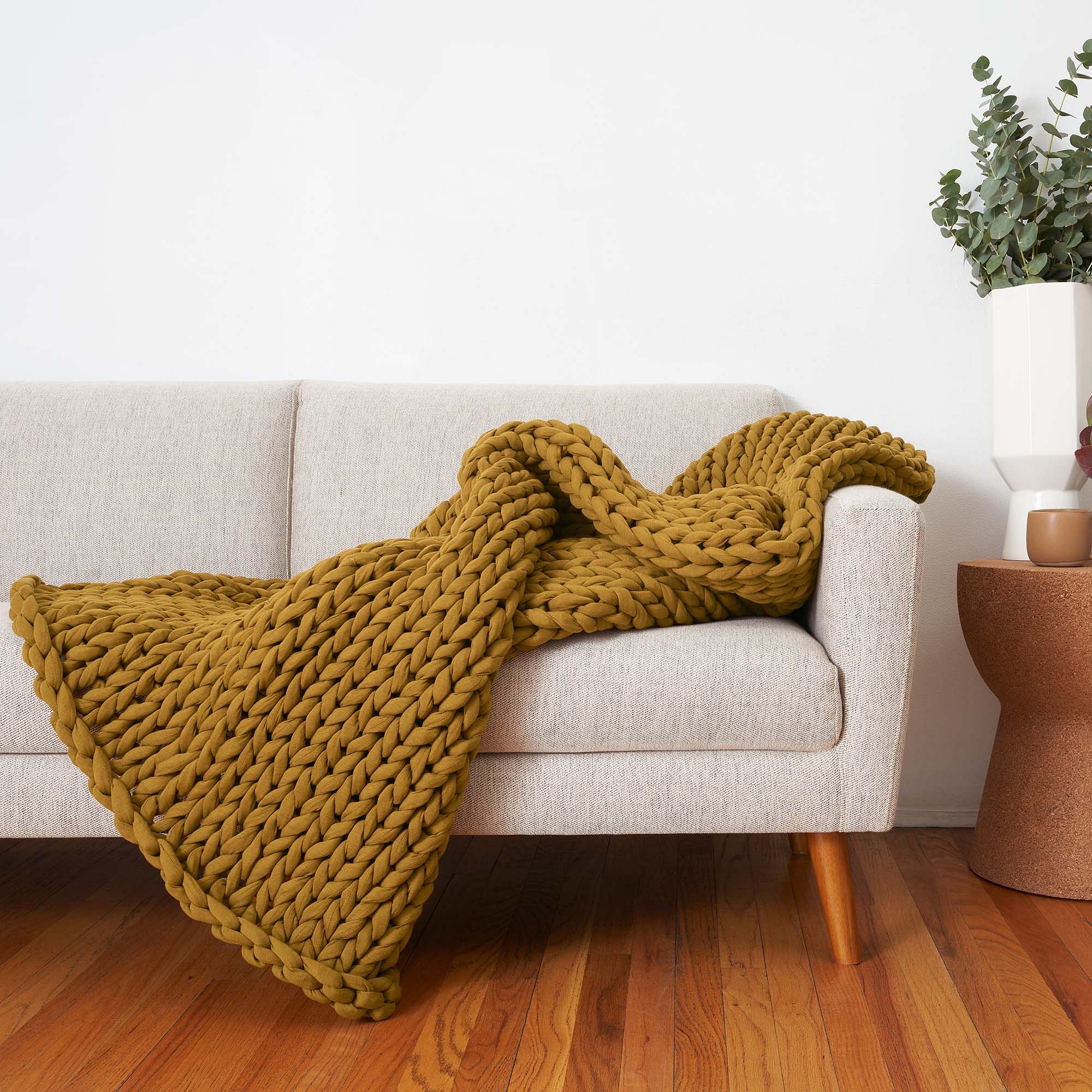 Throw Pillows offer the same magic of an updated color palate as blankets. Layer colorful and textured pillows on beds, benches, furniture, patios and more to switch up the color scheme! Get a little wild, go outside of the neutral zone, this is the perfect place to do it!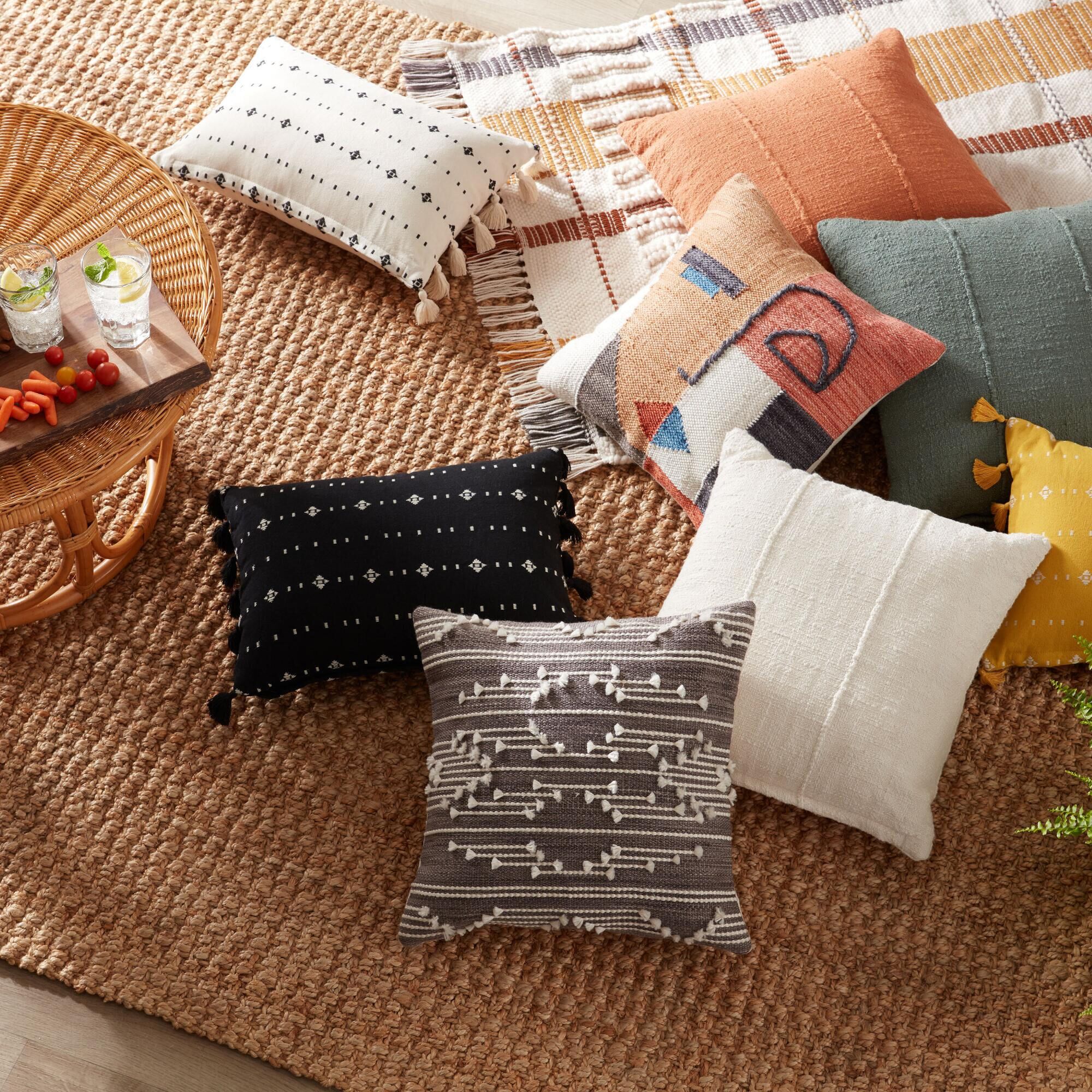 Towels
This one might be a bit corny, and a leftover from my youth in Wisconsin, but I love nothing more than to update my kitchen towels to match the season! Colors, images, seasons galore in my home! Home Goods is a favorite destination for me to find seasonal towels, or specialty stores like Patina or The General Store here in Minnesota.
Artwork
There are a few places in my home that I switch out large artwork for summer and winter. I have a beautiful, bright, floral canvas in our living room that looks completely out of Christmas place at winter time, so we switch it out for a softer, muted, abstract canvas. I also have a colorful set of abstract canvas in our dining room that I switch out for a wooden framed, painted tree in the winter. I store the extra artwork in a closet and it takes only five minutes twice a year to change out and make a big impact on our home's seasonal look!
Another option is to switch out family photos to match the season. Our engagement and wedding photos took place with snow on the ground, so I display those in frames throughout the winter. In the summer, I display family photos of our adventures camping, swimming, etc. It's a fun but simple way to give a nod to the season!
Accessories
Tray fillers, candles, plants, books and coffee mugs are small items that can be easily swapped for the season.
Throw a wooden tray on your bookshelf or coffee table and switch out the display items each season.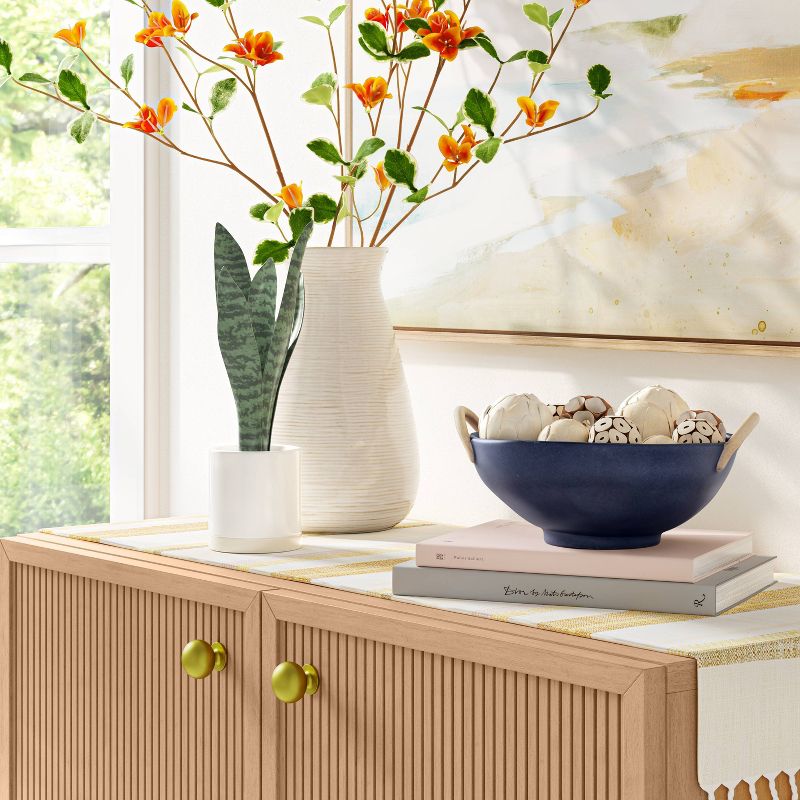 Get a coffee table book to match each season and set it out for guests to peruse.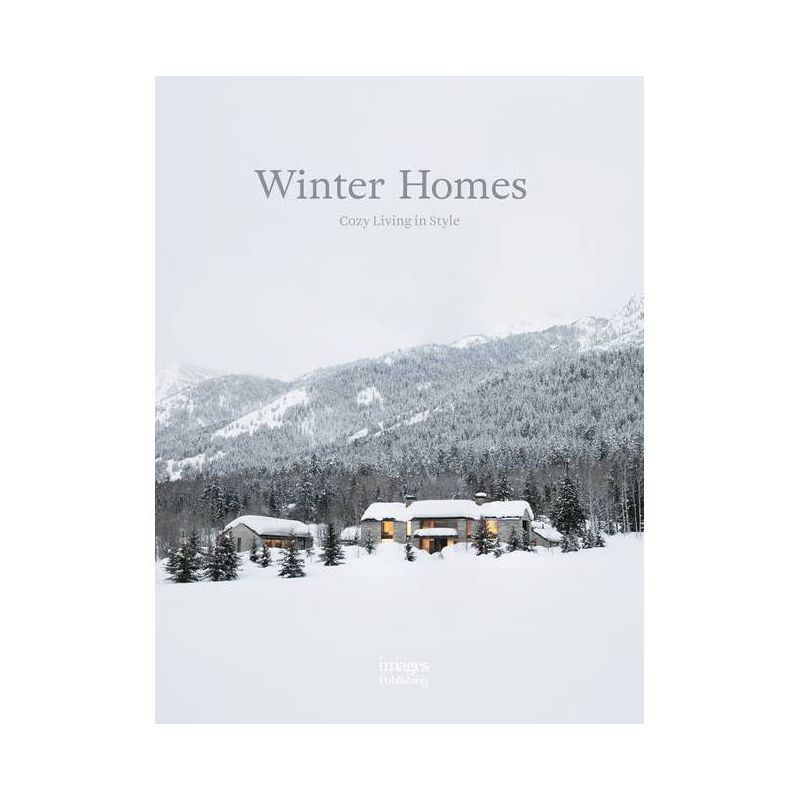 Use seasonal mugs or summery glasses when hosting.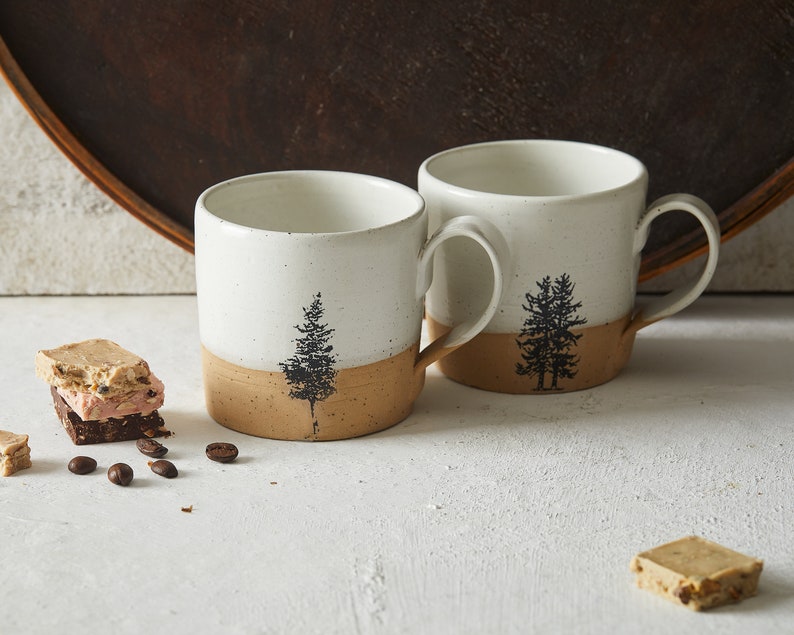 Choose candles that match the scent and look of the season. Bright, light colors and scents for warmer months, and earthy, muted vibes for the fall and winter. Volcano, by Capri Blue, is my favorite summer scent and comes in a variety of jars and colors!
Invest in neutral vases throughout your home and switch out the plants and stems you use throughout the year. Dried florals and grasses are great for fall, pine branches and berry stems are beautiful in the winter, and fresh flowers perk up your place during the summer months!

How are you decorating this season? What changes and transitions will you make? We'd love to see! Tag us on social media at @AHomeRevival to show us your look!
Guest Blogger: Katya Larsen, Stager, A Home Revival