In our last post, we started a series on how to find inspiration for design. If you're anything like me, there is one place I can always turn to, without fail, if I need design inspiration — Target! Walk into a Target store this week and you'll see their new spring décor series with designs from Threshold Designed with Studio McGee, Hearth & Hand with Magnolia, Opalhouse with Jungalow and more. With the turn of a season (I know, wishful thinking, we're definitely not to spring yet in Minnesota!), I am always antsy for a bit of a home refresh, and when I went to the store this week, I fell in love with this pillow and thought it was the perfect inspiration.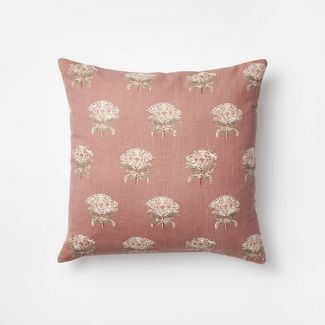 Maybe you see this pillow and think, " So cute! I could never integrate pink in my home." Or perhaps, "Great, I found a super cute pillow, and it is the opposite of everything neutral in my home, so now what?". One of the many things I love about Target's home goods is they set consumers up for success with accessible do it "yourself" design ideas. They provide an abundance of pieces that play happily together, so all you have to do is choose your favorites and bring them home!
With the help of Threshold Designed with Studio McGee, let's design a spring, bedroom refresh. Look at the pillow and you'll see a beautiful color palette for our room: shades of mauve, sage and tan.
Target has a wonderful eucalyptus plant, in multiple sizes, we can add to a dresser or night stand. This will highlight the sage in our pillow.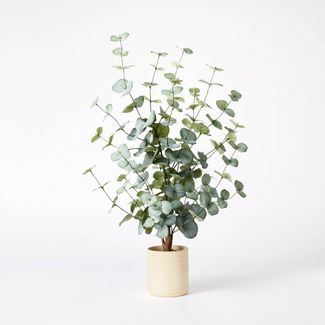 Another piece I adore that accentuates the sage is this beautiful ceramic vase. Pair it with the eucalyptus or set in on a pair of hardcover books on your night stand. It's also perfect fodder for a built-in bookshelf!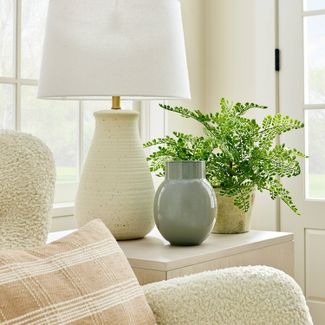 Our last splash of green comes from this fabulous, velvet ottoman. Tuck this piece at the foot of your bed or under a large window.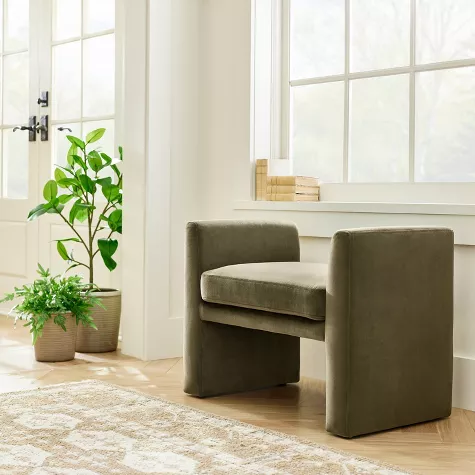 To begin to pull our mauve and sage palette together, let's add this incredible landscape study to the mix. If you look closely, you'll notice it even has shades of mauve you also find in our pillow. This print remind us of the final color for our design — tan!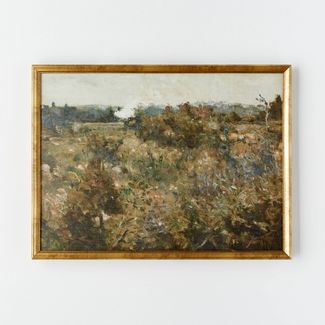 Surround bolder color choices with neutral items and it they quickly become more digestible; they bring small splashes of personality versus causing a room to feel bright and overwhelming. Choose a variety of neutrals, and with various textures. Not everything has to match perfectly, it's okay, and even preferred, to integrate different shades of tan!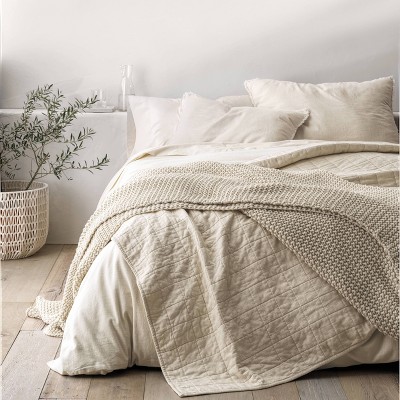 Made by Casaluna, grab linens from their Heavyweight Linen Blend Collection. I appreciate their ready-made variety of textured blankets.
Toss a few throw pillows into the mix. Grab what you like, as long as it's nuetral!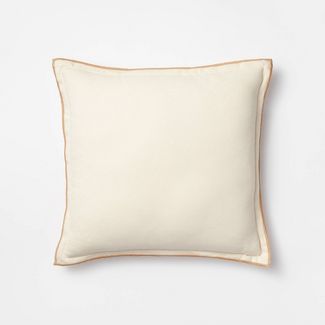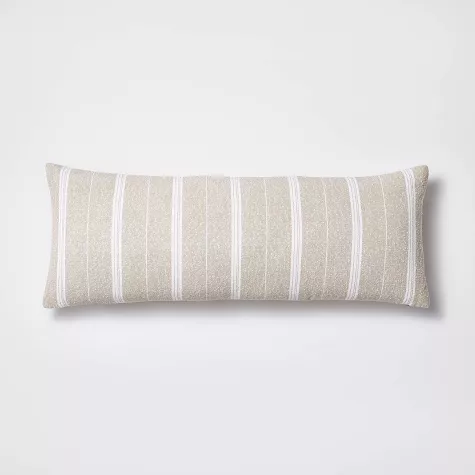 Set a pair of white, ceramic, matching lamps on matching nightstands. Threshold's Lomita Rattan accent tables would be a perfect addition.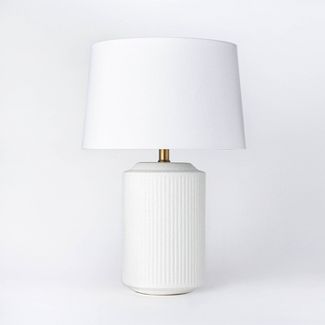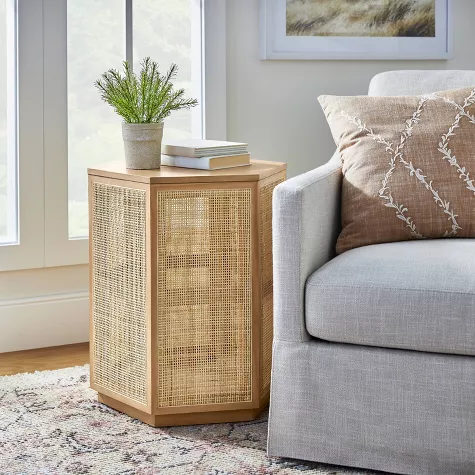 To round out our bedroom design, we can add a few additional pieces of neutral décor. Toss this funky circle object on your dresser or bookshelf as a bookend.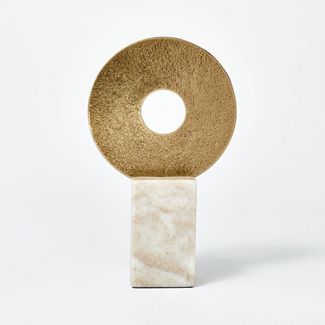 Integrate one of Threshold's many calming candles.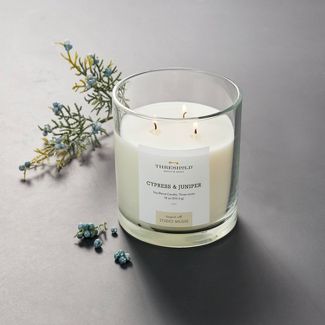 Hang this beautifully curved mirror both for function and to help your new space seem even larger.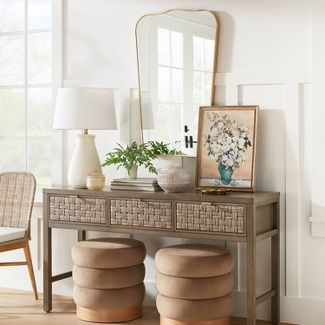 Voila! We have ourselves a revitalized room to welcome the spring season! It's okay to feel like you don't quite have an eye for design, or if you look at the items curated in the post and think, "I never could have pulled this together!". The beauty of stores like Target, Pottery Barn, West Elm and others is they've done a lot of the design work for us. Experts have already professionally selected and organized the items that correspond well. Next time you see something colorful and bright that you absolutely must have, go for it! surround with some similarly colored pieces, wrap it in an abundance of neutrals, and consider your DI"Y" design a success!
Guest Blogger: Katya Larsen, Stager, A Home Revival